New Year, New Tour Show! Come see "Magic To The Future", playing in 7 cities across North America!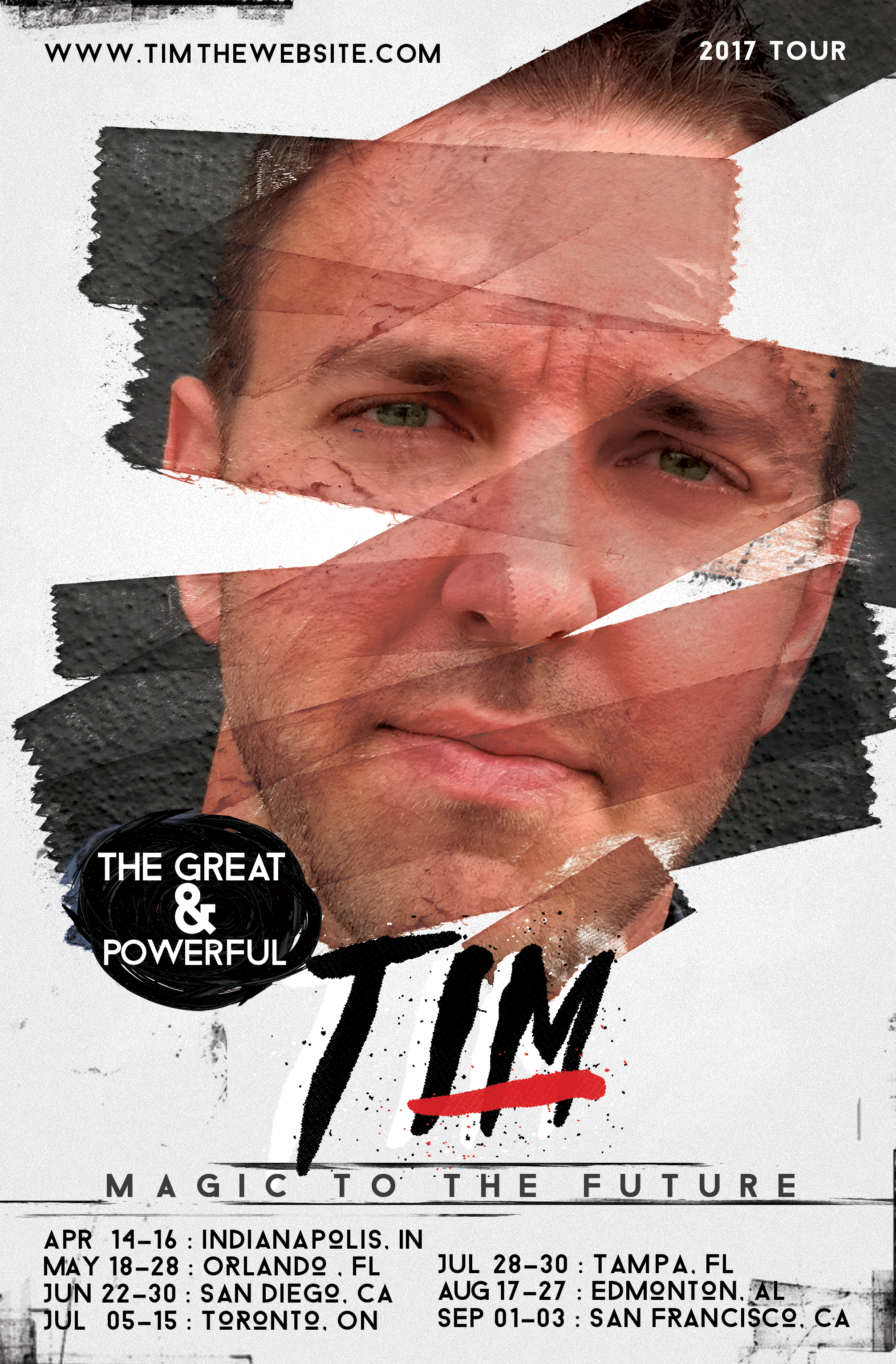 Excited to announce that I'll be hitting the road this summer for a total of 11 weeks of travel to 7 cities across North America, including my first international dates!
I'll be visiting Indianapolis, Orlando, San Diego, Toronto, Edmonton, Tampa Bay, and wrapping things up in San Francisco! Come on out and see my brand new hour-long show titled Magic To The Future.
When an accident sends an unconfident magician's assistant back through time, does he have the courage to do his own show and generate enough magic to get back to the future? And can he teach the robot sent back in time to kill him that kindness trumps being a calculated death machine? Featuring Rubik's Cubes, live fish, teleporting bombs, a magical shake weight, a villain with an eye patch, and a 2-foot-tall robot that does magic. This is gonna get weird, just like you've come to expect with one of my shows.
Be there this summer! More info on dates and tickets on my TOUR page.
Behind the scenes info, show poster, exact dates and times, and more info to follow later in the year! Keep checking back!