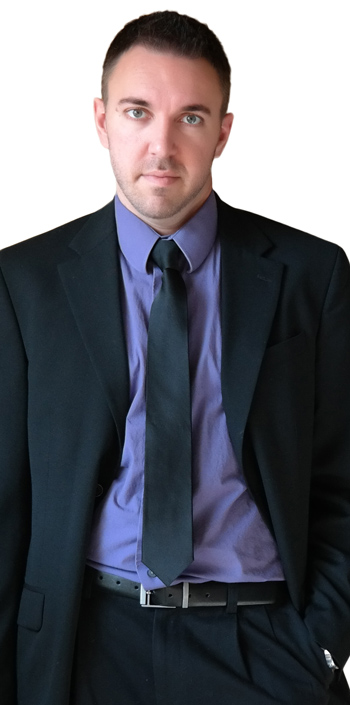 "Hilarious and wry, Hoffman reminded me an especially self-aware (and talented) version of Will Arnett's "Gob" character from "Arrested Development." – Tod Caviness, Orlando Sentinel
Tim Hoffman has been entertaining audiences for over 10 years as a comedian and improviser. He's trained at SAK Comedy Lab in Orlando, FL and the Upright Citizens Brigade Theater in Los Angeles, CA. He's been part of the weekday ensemble at SAK, and been a part of groups that have performed at improv festivals in Miami, Ybor City, Tampa, and Orlando.
Tim has always had an interest in magic since he was a boy. But, a couple years ago he began studying it seriously and performing around Orlando. He has written, produced, and starred in magic shows at festivals and conventions all around the country in places like Orlando, Tampa Bay, San Jose, San Francisco, Indianapolis, and Los Angeles. He performs primarily mentalism and credits his biggest magical influences as Derren Brown and Penn & Teller.
His shows utilize his improv background heavily, with routines that are unlike anything you've seen before, even if you may have seen tricks like those being performed. There is nothing he loves more than interacting with an audience, so every trick has an interactive component.
In 2015 he relocated from Orlando to Los Angeles.
"This silly mix of magic and improv [is] a hoot [...] The real magic here is in Hoffman's charisma." – Matt Palm, Orlando Sentinel
SHOW RESUME
2016
Indiana Comic Con
Orlando Fringe Festival
Tampa Bay Comic Con
San Francisco Comic Con
2015
Orlando Fringe Festival
Indiana Comic Con
Tampa Bay Comic Con
Heroes & Villains FanFest San Jose
Miami Improv Festival
Gasparilla Improv Festival
Tampa Improv Festival
SAK Generation S - Wednesday Nights @ SAK Comedy Lab
SAK LabRats - Tuesday Nights @ SAK Comedy Lab
2014
Orlando Fringe Festival
Tampa Improv Festival
SAK Brawl For All
SAK Generation S - Wednesday Nights @ SAK Comedy Lab
SAK LabRats - Tuesday Nights @ SAK Comedy Lab
2013
SAK LabRats - Tuesday Nights @ SAK Comedy Lab
SAK Comedy Lab Conservatory
Orlando Fringe Festival
Atlanta Fringe Festival