"Off-stage he is professional and prompt, while on-stage he keeps the audience roaring and the room packed! I will definitely be booking him for every convention possible." -Programming Director, Imaginarium LLC
Tim Hoffman has been entertaining audiences for over 12 years. His mentalism/mind reading act combines big illusions with even bigger laughs. Based in Los Angeles, but available to travel anywhere in the country. He's performed weekly as part of the ensemble at SAK Comedy Lab in Orlando for several years, as well as Fringe Festivals and Comic Cons all over North America.
With a background in improv comedy, studying at SAK Comedy Lab in Orlando and the Upright Citizens Brigade Theater in Los Angeles, you can be sure you're going to see an unscripted performance you won't forget. All his tricks involve tons of fun audience participation. He's not the boring magician you sit there and watch, he's the one who brings you onstage and makes you part of the show.
He has played solo shows to crowds as big as 1200 seats at conventions, 100 seat black box theaters at festivals, and can put together a custom tailored magic show for your convention, college, corporate event, casino, or party.
"Hilarious and wry, Hoffman reminded me an especially self-aware (and talented) version of Will Arnett's "Gob" character from Arrested Development." - Tod Caviness, Orlando Sentinel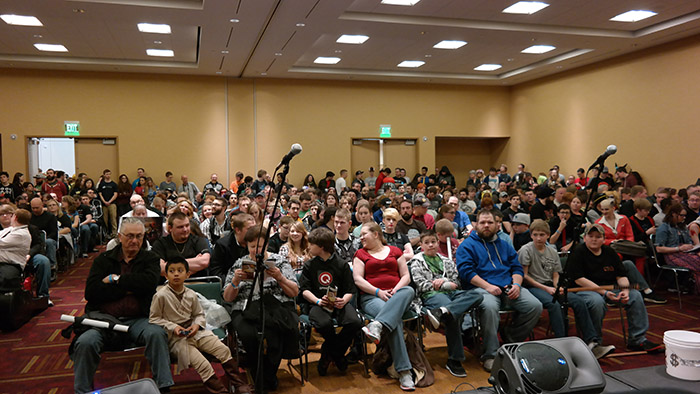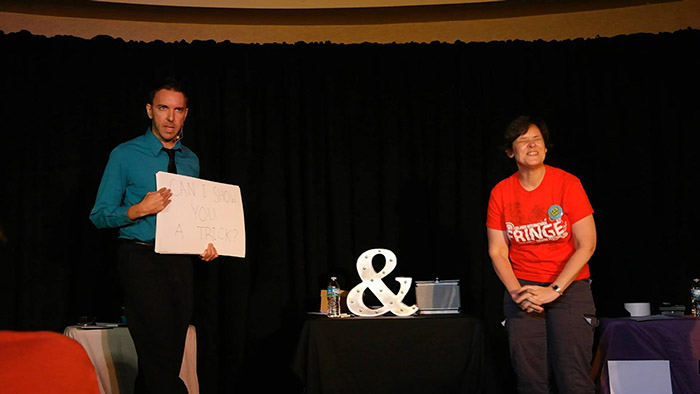 "You were a huge hit here, my favorite part of the con by far. We tried to get into one of your shows on Saturday and they didn't let us in because it was so packed." - Drew, Indianapolis, IN
Tim can tailor a show to any audience or topic. He's created comic book tricks for a comic convention, monster tricks for a horror convention, and super hero themed acts for cosplayers.
Call or email today to discuss your needs for you event. With flexible pricing and performances, Tim is ready to work with you to make your event an even bigger success.
Phone: 321-276-0087
"This silly mix of magic and improv [is] a hoot [...] The real magic here is in Hoffman's charisma." – Matt Palm, Orlando Sentinel